The Kabbalat Panim
The bride and groom have not seen nor talked to each other the week leading up to their wedding. It builds excitement and anticipation for the couple. They each have their own reception before the ceremony takes place. I was able to photograph Richelle during her Kabbalat Panim; friends of the bride gather to wish her well and dance for her. My male assistant spent time with the men during his Tisch.
Badeken
Following the Kabbalat Panim and Tisch, the groom is marched over to his bride during the Badeken to see her for the first time. He then confirms that she is his betrothed and lowers the veil over her face.
The Chuppah
Danny & Richelle stand under the chuppah, or "canopy," during their wedding ceremony. It symbolizes the home they will build together. Each couple is escorted to the chuppah by their parents.
Under The Chuppa
Upon greeting Danny under the chuppa, Richelle circles him seven times. This represents building the walls of the couple's new life together. The blessings of betrothal are recited by the rabbi while the couple each takes a sip from the cup of wine. Their marriage becomes official when Danny places the ring on her finger. A Torah scholar then reads the Ketubah (marriage contract) in its original Aramaic text. It states the groom's principle obligations to his new bride. Seven Blessings are then recited by a Rabbi or other friends the couple wishes to honor.
Breaking The Glass
The groom finally smashes a glass that has been placed on the floor. Everyone shouts "Mazel Tov" as this concludes the ceremony.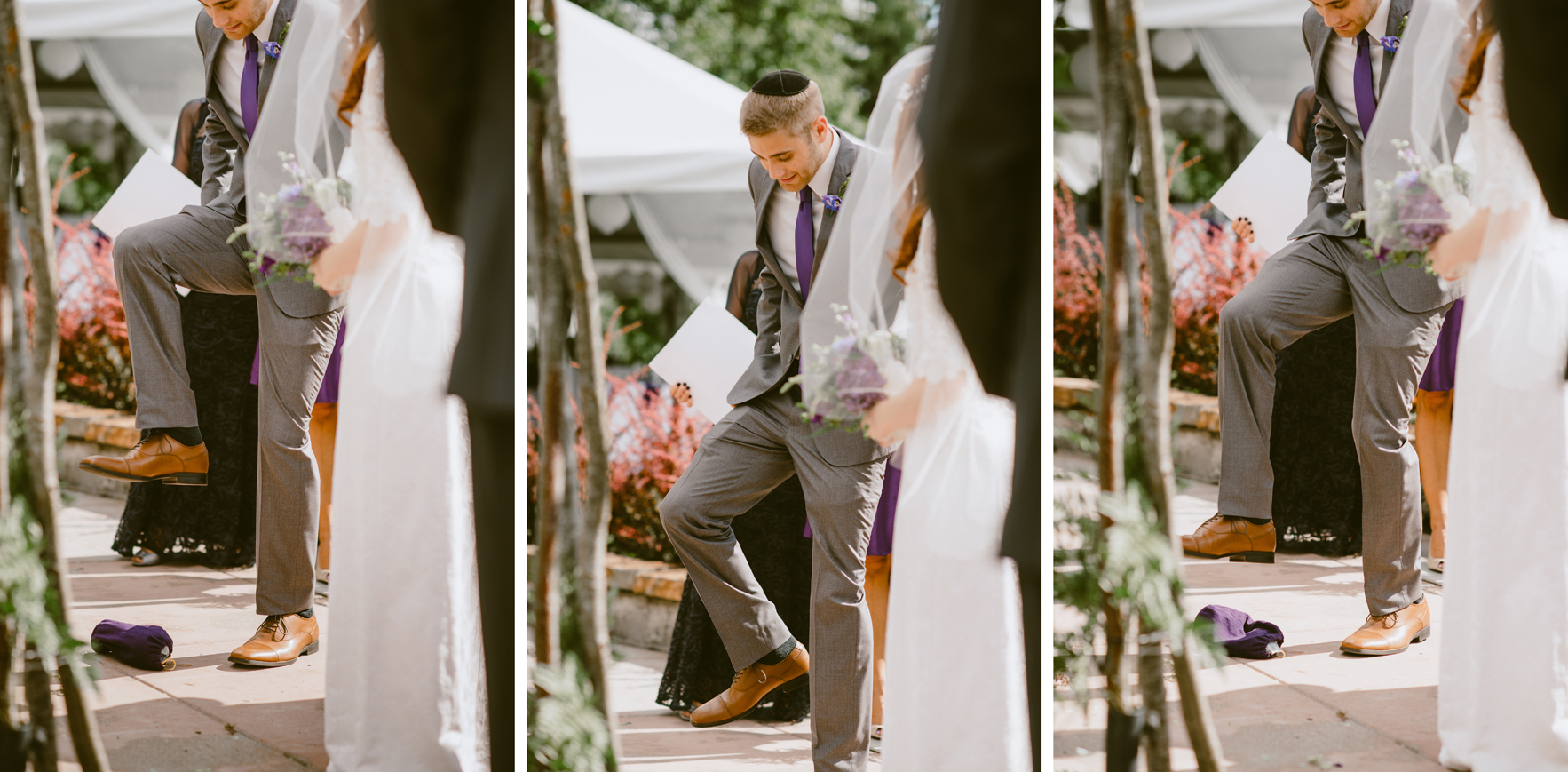 Yichud
Immediately following the ceremony, the couple makes their way towards the yichud where they are left alone to enjoy the first few moments as newlyweds. They also take a moment to eat because they have been fasting since the morning.